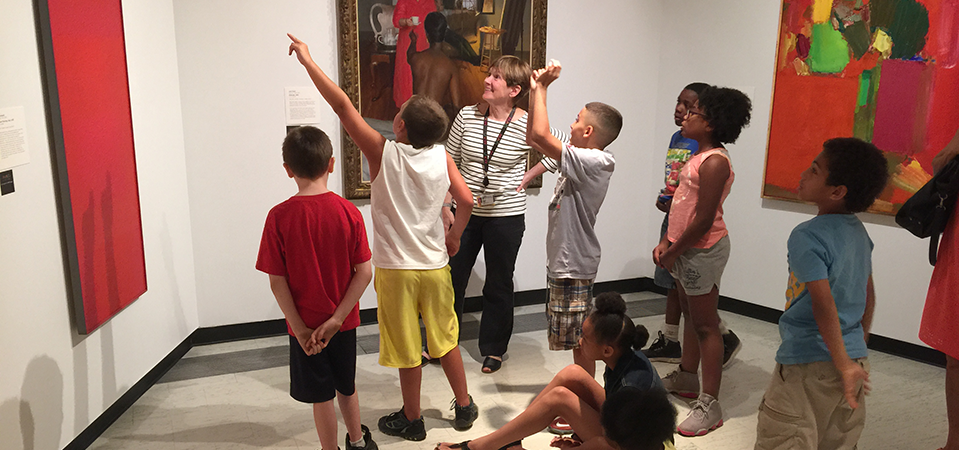 MAG offers exciting ways to bring our collection to life and to connect students and teachers with art from around the world. We offer in-person tours of temporary exhibitions and the permanent collections, and we also offer synchronous virtual tours of the permanent collections via a video conferencing platform during regular school hours.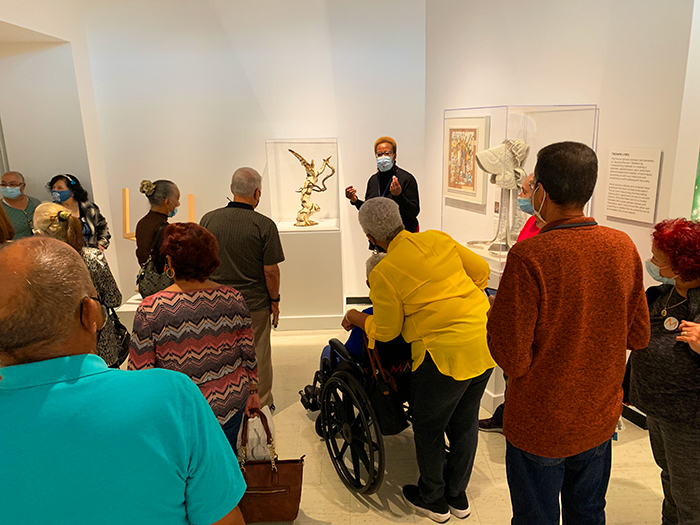 To make Memorial Art Gallery exhibitions and programs accessible to a broad and diverse audience, MAGconnect offers free transportation, complimentary admission, and a one-year MAG membership to community residents who qualify for participation in the program.
Art can suggest memories, thoughts and feelings in individuals with dementia. MAG offers a tour program designed so individuals with dementia and their care partners can spend time together at the museum enjoying art.