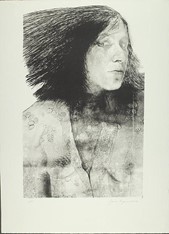 Rochester has been a center for photography since George Eastman's first Kodak camera was sold in 1888. In this fertile environment, artist Joan Lyons (born 1937), has challenged the authority of the traditional photographic image for more than six decades. This exhibition, the first museum retrospective dedicated to the artist in her hometown of Rochester, NY, begins in MAG's introductory Forman Gallery and extends into spaces throughout the American galleries on the first floor, February 25-August 13.
Joan Lyons has been a fearless innovator in a wide range of historical and contemporary image-making processes, as well as newly invented reproduction technologies of the 1960s–1980s. Lyons embraces chance and uncertainty as opportunities for discovery. She has said, "Every idea, every kind of work needed a different way of making it. And the way of making it suggested new directions for the work as it evolved."
While Lyons is adept with process and equipment, her starting point is the idea that the people and everyday objects around us accrue value from our interactions with them. The humble objects she pictures—chairs, plants, a well-used apron—achieve a heightened status as artifacts owned, used, and perceived by humans.
From the '60s through the '80s, she created a feminist inquiry into the deeply personal and particular as subjects for her art. To this day she continues to investigate the power and conventions of photography, image-making, and representation within Western culture.
The Rochester community is invited to Meet the Artist: Joan Lyons in MAG's Auditorium on Sunday, February 26 from 2 to 3pm (in-person only). Join Lyons, as she engages in a conversation with Tate Shaw, Editor of Visual Studies Workshop Press and Associate Professor at SUNY Brockport, about her work in Joan Lyons, which broadly encompasses all six decades of her career. This program will be ASL interpreted. This program is included with museum admission, special registration not required. In addition to Meet the Artist, Lyons will provide a special tour of her work on Thursday, April 13 from 6 to 7pm to MAG patrons (included with museum admission).
On Tuesday, June 13 from 6 to 9pm, MAG's Director's Circle O'Keeffe, Monet, & Watson Societies Special Event will celebrate Lyon's 60-year career featuring an exclusive tour of the exhibition led by the artist, with a reception to follow. The Director's Circle is a group of art enthusiasts devoted to supporting the Memorial Art Gallery's innovative exhibitions and programs. Annual membership at this leadership level is essential to the vitality of the museum. To join the Director's Circle visit https://mag.rochester.edu/join/directors-circle/ for more information or contact Joe Carney, Senior Director of Major Gifts, 585.276.8941.
From February 25-April 8, Joan Lyons will have an exhibition of her Symmetrical Drawings at More Fire Glass Studio, 36 Field Street, Rochester 14620. Gallery Hours: Tues. – Sat. 10am – 4:00pm.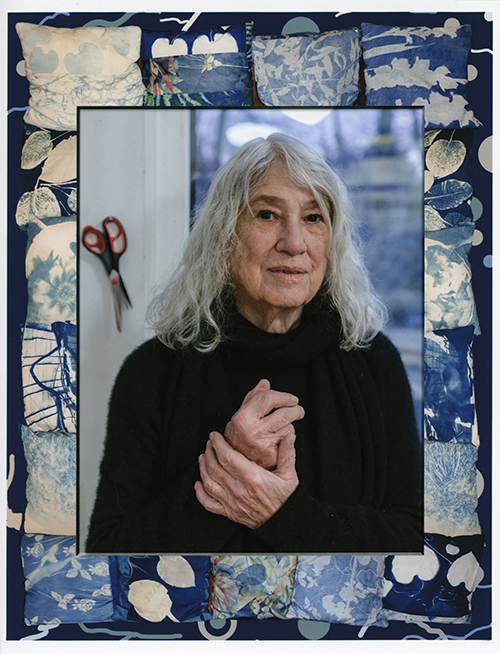 About the artist
In addition to her work in photography, Lyons was Founding Director of Rochester's Visual Studies Workshop Press, which she led from 1972–2004. She was responsible for the production and publication of 450 titles, as well as over 30 editions of her own artist books. She is the editor of the influential Artists' Books: A Critical Anthology and Sourcebook (1986, 1988, 1991, 1993), and Artists' Books: Visual Studies Workshop Press 1972–2008 (2009).
Since the start of her career, Joan Lyons has exhibited her art in galleries and museums around the world. It is also in the permanent collections of the DeCordova Museum; J. Paul Getty Museum; Museum of Fine Arts, Houston; Museum of Modern Art, New York; Minneapolis Institute of Art; National Gallery of Canada; Norton-Simon Museum, and the Yale University Art Gallery. In 2007, Lyons had a retrospective exhibition at Rochester Contemporary Art Center, and in 2018, Lyons' career was featured in a major exhibition at Steven Kasher Gallery in New York and Paris.