The Gallery Council is a volunteer organization that serves the Memorial Art Gallery by organizing special events to raise funds in support of the visual arts. It is the largest single annual donor to MAG.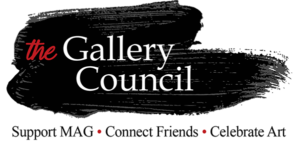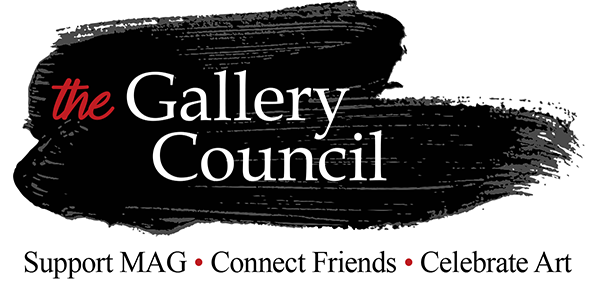 Since it was founded in 1940, the Gallery Council has contributed over $3 million to the MAG. The money the Gallery Council raises supports art acquisitions and conservation, scholarships for children to attend the Creative Workshop, and underwriting MAG exhibitions and special publications. Most recently, the Gallery Council is also the series sponsor for our Family and Community Celebration Days.  learn more
---
Gallery Council Refund Policy
---
Gallery Council Board 2017-18

First row: Vicki Burns, Jean Ligozio, Carmen Signorino
Second row: Patricia Gately, Julia Tan, Paula Carter, Pat Rahn, Linda Cassata
Third row: Lois Sumberg, Bonnie Voll, Susan Senise, Pam Foye, Dee McCreary
Fourth row: Elena Shandalov, Lee Foster, Marilyn Merrigan, Pamela Miller Ness, Kathy Farrar, Jane Colangelo, Freddie Amstey
Absent from the picture: Katherine Cove and Linda Friedman.
Gallery Council members organize three major annual fundraising events:

Art & Treasures Sale: a sale of gently used original art, china, crystal, silver and jewelry, as well as a wide range of household items.
Clothesline Festival in partnership with MAG. The Council manages the food booths and helps to provide volunteers.
Fine Craft Show & Sale: a juried event that features one-of-a-kind and limited-edition work by 40+ master craft artists from across the country.
---
Art Lovers' Travel

The Gallery Council Art Tours Committee organizes art lovers' trips to many interesting places. Most are one-, two-, or three-day excursions, and all benefit MAG.
learn more
---
Why become involved
The Council provides members the opportunity to:

Use and develop their special skills and expertise by providing a wide range of challenging leadership and volunteer activities;
Enhance their own knowledge and appreciation of the arts through its programs, art related travel opportunities, and other activities;
Socialize and work with people of diverse backgrounds who share a common interest in promoting the visual arts.
How to join
Anyone who is a member of the Memorial Art Gallery and who has the time and energy to invest is invited to apply for Gallery Council membership. As members of the Memorial Art Gallery, Council members help the Gallery provide wonderful art and programs to the community. For more information, click here or email Gallery Council Office, call 585.276.8910.
---
Gallery Council Refund Policy
Anyone unable to attend a refundable Gallery Council event may request a refund by completing a GC Refund Request Form and submitting it to the GC office. Requests for full refunds past the reservation deadline will be granted if the vacancy is filled. Partial refunds may be considered upon receipt of the Refund Request Form. All refunds will be less any non-recoverable costs and a processing fee of $25.
If it is necessary for the Gallery Council to cancel an event or Art Tour, all payments made will be refunded in full.
To expedite processing of your refund request, please print and use the Gallery Council Refund Request Form. Click here to open the form.