The Gallery Council is a volunteer organization that serves the Memorial Art Gallery by organizing special events to raise funds in support of the visual arts. It is the largest single annual donor to MAG.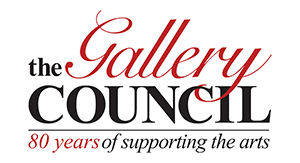 Since it was founded in 1940, the Gallery Council has contributed over $3 million to the MAG. The money the Gallery Council raises supports art acquisitions and conservation, scholarships for children to attend the Creative Workshop, and underwriting MAG exhibitions and special publications. Most recently, the Gallery Council is also the series sponsor for our Family and Community Celebration Days.  learn more
1940/2020: In Celebration of the 80th Anniversary of the Gallery Council of the Memorial Art Gallery
August 1–October 11, 2020
The vision of one … the dedication of many.
The exhibition 1940/2020 celebrates the 80th anniversary of the Gallery Council of the Memorial Art Gallery. From its origins in 1940 as the Women's Council, the organization has served as the primary auxiliary arm of MAG by raising funds for exhibitions and providing volunteers for outreach programs. Beginning in 1956, the Council also raised funds to enrich MAG collections through dozens of new acquisitions. learn more
Gallery Council Board 2019-20

Shown in alphebetical order:
John Burch, Katherine Cove, Mary Crowe, Doris Davis-Fritsch, Shirley Eberly, Joanne Frolich, Rody Krugh, Janice Linehan, Pamela Miller Ness, Janet Morris, Bev Pickering, Susan Senise, Jodi Shea, Lois Sumberg.
Absent from the picture: Pam Foye and Geri Sears, and Michelle Turner.
Gallery Council members organize three major annual fundraising events:

Art & Treasures Sale: a sale of gently used original art, china, crystal, silver and jewelry, as well as a wide range of household items.
Clothesline Festival in partnership with MAG. The Council provides volunteers for THE STORE @ MAG and STORE outdoor booth as well as helping the artists by staffing their booths during breaks.
Fine Craft Show & Sale: a juried event that features one-of-a-kind and limited-edition work by 40+ master craft artists from across the country.
---
Art Lovers' Travel

The Gallery Council Art Tours Committee organizes art lovers' trips to many interesting places. Most are one-, two-, or three-day excursions, and all benefit MAG.
learn more
---
Why become involved
The Council provides members the opportunity to:

Use and develop their special skills and expertise by providing a wide range of challenging leadership and volunteer activities;
Enhance their own knowledge and appreciation of the arts through its programs, art related travel opportunities, and other activities;
Socialize and work with people of diverse backgrounds who share a common interest in promoting the visual arts.
How to join
Anyone who is a member of the Memorial Art Gallery and who has the time and energy to invest is invited to apply for Gallery Council membership. As members of the Memorial Art Gallery, Council members help the Gallery provide wonderful art and programs to the community. For more information, click here or email Gallery Council Office, call 585.276.8910.
---
Contact the Council
Call 585-276-8910
Email us