Poetry of the Everyday is a selection of short films by Rose Lowder, Tara Merenda Nelson, Helga Fanderl, and Anne Charlotte Robertson. Featuring travelogues, portraits, and diary films, this virtual program highlights a personal practice of filmmaking rooted in intimacy and observation. All the titles are shot on Super 8, the smallest of film formats, which registers images that invite viewers to engage more deeply with the texture, grain, and density of each frame. These poetic films approach the world from a personal point of view, using the camera as a mechanism for self-discovery.
Films Included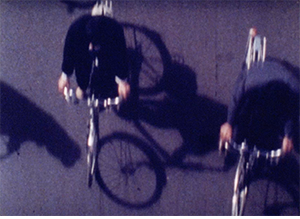 Beijing 1988
Rose Lowder | Peru | 12:17 | 1988-2011
Color | Sound | Super 8 to 16mm to digital
"China as seen from Beijing May 1988, a year before the Spring 1989 Tia'nanmen rebellion, where the ancient traditional philosophies and social practices confront the political, economical, and ideological ambitions of the State. Music by François Alexis Degrenier." (written by Rose Lowder)
Courtesy of the artist and Lightcone.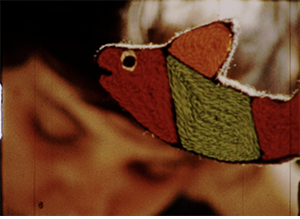 Flying Fish
Tara Merenda Nelson | USA | 5:40 | 2012
Color | Silent | Super 8 to digital
"A portrait of my sister, pregnant." (written by Tara Merenda Nelson)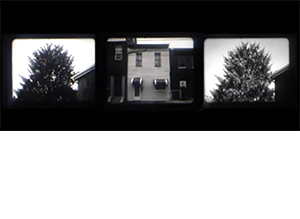 43rd Street Treelapse
Tara Merenda Nelson | USA | 3:20 | 2009
Black and white | Silent | three-channel | Super 8 to digital
"The first house I bought was on 43rd Street in Pittsburgh. In this silent Super 8 triptych-projection, I documented the facade of each house on 43rd Street on 36 frames of film (center screen), while the oldest tree on the street﹘which was in my backyard﹘is shown in time-lapse over the course of several days (left and right screens). These films helped me locate myself along a continuum of time and space, relieving an anxiety of "ownership" with a sense of belonging." (written by Tara Merenda Nelson)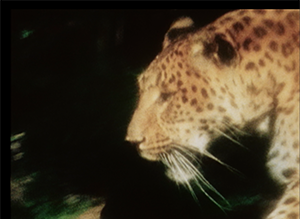 Leopard
3:17 | color | 2012
Mädchen / Girls
2:10 | color | 1995
The Color Run 3'18
3:18 | black and white | 2014
Im Schnee / In the Snow
1:41 | black and white | 2001
Helga Fanderl | Germany

Silent | Super 8 to digital
Film composition courtesy of the artist.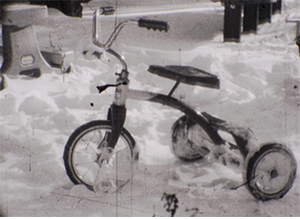 Snow
Tara Merenda Nelson | USA | 6:14 | 2010
Black and white | Sound | Super 8 to digital
"Following a difficult surgery, I spent several days in the hospital and several weeks on narcotic painkillers. Snow is a chronicle of my experience struggling to understand what had happened to me and how my life had changed unexpectedly. Most of the footage was shot during my hospital stay and during my time under the influence of painkillers. It was hand processed and hand-scratched." (written by Tara Merenda Nelson)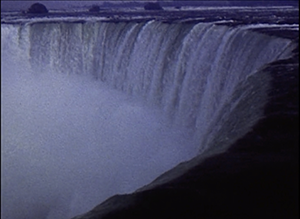 Five Year Diary, Reel 31: Niagara Falls, August 19–28
Anne Charlotte Robertson
USA | 24:36 | 1983
Color | Sound | Super 8 to digital
"This is Reel 31 of my Super 8mm opus Five Year Diary. It covers the period August 19-28/ 1983. Within is documented a visit to Canada's Niagara (Horseshoe) Falls, and diary. Sound is of the tunnels behind the Falls, a conversation among four women, and the prattling song of a young girl." (written by Anne Charlotte Robertson)
Courtesy of the Harvard Film Archive.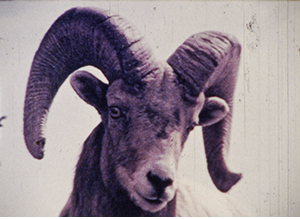 Last Day of Capricorn
Tara Merenda Nelson | USA | 6:00 | 2013
Color | Sound | Super 8 to digital
"A self-portrait on my 38th birthday, which I spent alone in a stranger's apartment. I searched for messages from the pictures on the walls. I sat in every chair. Anne died and I was getting older. Nothing else happens. Dedicated to Anne Charlotte Robertson." (written by Tara Merenda Nelson)
Artist Bios
Rose Lowder (Peruvian, b. 1941) is a filmmaker based in Avignon, France who studied at Lima School of Fine Arts and Chelsea School of Art. Her work has been shown at Tate Modern (London), REDCAT (Los Angeles), Cinema Project (Portland), etc. She is the co-founder of the Archives du film expérimental d'Avignon (1981) and an Associate Professor (practice, history, theory, and aesthetics), at the Université de Paris I (1996-2005).
Tara Merenda Nelson (American, b. 1975) is a filmmaker, curator, programmer and lecturer working with film and digital media. Her films, videos and installations have been shown at MoMA, Flaherty NYC, Views from the Avant Garde (NYFF), the Dallas Medianale, VideoEx Film Festival (Switzerland), Anthology Film Archives (New York City), MONO NO AWARE (New York City), the Warhol Museum (Pittsburgh), and many galleries and festivals throughout the US, Canada and Europe. She is currently the Curator of Moving Image Collections and Programmer of the VSW Salon Series at Visual Studies Workshop.
Helga Fanderl (German, b. 1947) is a filmmaker based in Berlin and Paris. From 1987 to 1992 she studied at the University of Fine Arts in Frankfurt am Main with Peter Kubelka and then at the Cooper Union School of Arts New York with Robert Breer. She presented her films internationally at galleries, museums and festivals, among others at the International Short Film Festival in Oberhausen and Toronto International Film Festival. Her films are represented in the collections of the Museum of Modern Art in Frankfurt am Main and in the collection of the Center Pompidou in Paris.
Anne Charlotte Robertson (American, 1949-2012) was a Boston-area experimental filmmaker who used her intimate personal life as subject to produce a large and distinctive body of Super 8 films. She studied under filmmaker Saul Levine at the Massachusetts College of Art in the 1980s, and along with contemporaries such as Carolee Schneemann and Ed Pincus made a significant contribution to personal diary filmmaking, particularly with the Five Years Diary (1981–1997), her major work which covers a 15 year period of her life and runs to over 36 hours in length. Robertson died of cancer in 2012, leaving her large archive of Super 8 films to the Harvard Film Archive.
---
The Memorial Art Gallery is extremely grateful for the Harvard Film Archive's generous in-kind support. The curators would like to thank Helga Fanderl, Mark Johnson, and Miguel Armas.
Poetry of the Everyday is co-curated by Tara Merenda Nelson and Almudena Escobar López, MAG's Associate Curator of Media Arts; and it was presented in conjunction with MAG's exhibition Tara Merenda Nelson: FourMats (on view from May 28–August 8, 2021).