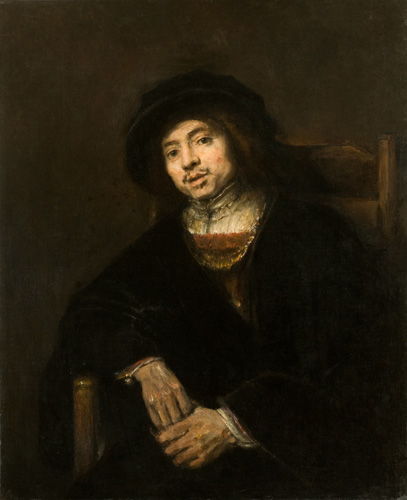 Under the Microscope
Rembrandt's Portrait of a Young Man in an Armchair
Opening on December 8, 2023
Lockhart Gallery
Is MAG's Portrait of a Young Man in an Armchair really by Rembrandt? This exhibition presents an in-depth forensic analysis of the painting, addressing that question as well as offering a unique snapshot into its troubled life and its place in the larger context of Rembrandt's legacy.
Past Forward
Three Millennia of Native American Art from Gilcrease Museum
Opening on June 2, 2024
Docent Gallery
This exhibition illuminates the extensive collection built by Thomas Gilcrease (Muscogee Nation), surveying more than 3,000 years of Native American art. It is structured around transhistorical themes, encompassing works from portraiture to sculpture, and offers an overview of Indigenous visual culture.