The M&T Bank Clothesline Art Festival has been MAG's largest annual fundraiser and biggest celebration of the arts for more than 60 years. Over 300 artists from across the country offer their work for purchase at this juried, two-day festival that takes place on the beautiful grounds of the Memorial Art Gallery. Clothesline is also the place to experience all-day live entertainment, sample food from some of Rochester's favorite food trucks and vendors, enjoy free family art activities, and visit the museum.
We're on, rain or shine! Purchase your Clothesline ticket ahead of time, and we will honor it for either day.
General (Not-Yet-Members) Admission
Registration for Sunday general public tickets is closed.
| Price | Description |
| --- | --- |
| $7 | Online Not-Yet-Members Admission* |
| $9 | In-Person Not-Yet-Members Admission** |
| Free | Kids Age 12 & Under |
Members' Admission
Registration for Sunday members' tickets is closed.
| Price | Description |
| --- | --- |
| $6 | Online Members' Admission* |
| $8 | In-Person Members' Admission** |
| Free | Kids Age 12 & Under |
*Discounted tickets can also be purchased over the phone by calling 585.276.8900 or in person at the MAG Admissions Desk until Friday, September 8 at 5 pm.
**Ticket prices apply to tickets purchased in person at the Admission Gates on the dates of the festival. Credit card only, accepted at the gate.
For assistance with tickets, please email maginfo@mag.rochester.edu or call 585.276.8900.
Get ready for your day at Clothesline! Click here to see the artists in the festival and where they'll be on the grounds, access our entertainment schedule, plan where to eat, and more!
General Festival Information
We want to offer a great Clothesline experience for all while making safety a primary consideration. In addition to our museum guidelines for visiting the art inside, here are some additional requests:
Service Animals are always welcome. Emotional support animals and pets will not be allowed
Bicycles must enter through the Goodman St. Admissions Gate and be parked
No skates or skateboards
Political or religious preaching or campaigning is prohibited
Parking is free at Gleason Works' south parking lot on University Avenue, and we offer a free shuttle to and from MAG. The shuttle service runs from 9 am to 5:30 pm on both days. Parking with shuttle service is also available at East End Garage, but there is a fee.
Headquarters is your place for directions, get help with the website, and festival information. It is located near the Sculpture Park across from Cutler Union, and is marked on our festival grounds map.
There are tables for dining and relaxing located by the blue awning door on the back of the museum and at the stage entertainment area. In addition, there are tables in the B&L Parlor in Cutler Union if you need some quiet or to get out of the weather.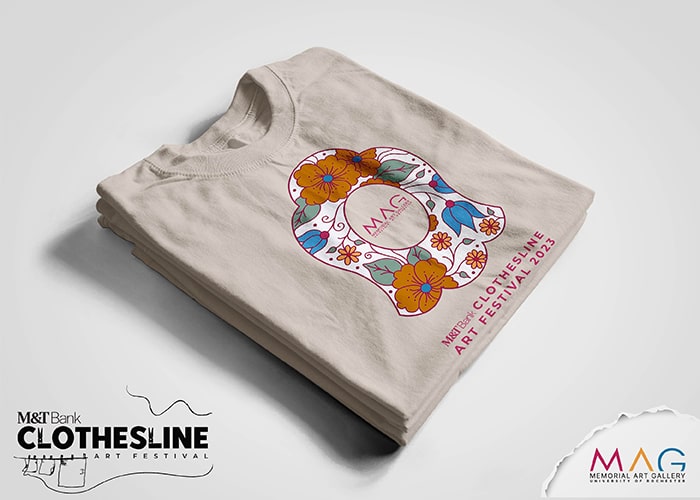 Clothesline Tee
This year's Clothesline tee was designed by Luanne Redeye, winner of the Memorial Art Gallery Award of Excellence in the 68th Rochester-Finger Lakes Exhibition!
Born in Jamestown, NY, Luanne Redeye grew up on the Allegany Indian Reservation in Western New York. It is from here where she draws inspiration incorporating community, family, and culture into her artwork, which gives her pieces a strong personal and emotional component. Whether her art touches on the native experience, identity, or resiliency, Luanne's work is always created through a native lens sharing her experiences, knowledge, and perspective of navigating a modern world as a native woman.
Discounts at the Creative Workshop
New this year—members save 20% and not-yet-members save 10% on class registrations Saturday, September 9, and Sunday, September 10 during the festival!
Save $15 on MAG membership
Special MAG Membership pricing will become available during the M&T Bank Clothesline Art Festival beginning 9:30 am on Saturday, September 9 and ending at midnight on Sunday, September 10. Available online or in person at the Membership Table on the north side of MAG grounds. (Student and Out-of-Town memberships are not eligible for this promotion. UR Employee memberships are 50% off for Individual and Family memberships—year-round!)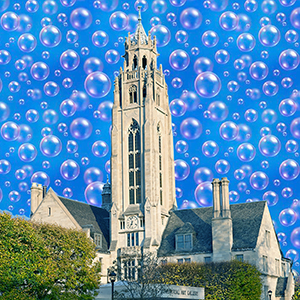 Sample Soap Collection
Sample Soap collects and distributes toiletries to Rochester's neediest citizens all year, including to: people without homes, refugees, runaway children, women and families in transition, AIDS survivors, and survivors of domestic and sexual violence. MAG serves as a collection site for this organization year-round.
Sample Soap seeks donations of unused toiletries, such as:
Soaps, shampoos & conditioners, deodorants
Cosmetics, razors & shaving cream
Toothbrushes & tooth paste
Hygiene pads and tampons
Congratulations to MAG's M&T Bank Clothesline Art Festival accepted artists! Artists – click here to find your booth number and location on our map, access our entertainment schedule, plan where to eat, and more.
Artist booth applications are now closed! For any questions about your artist booth, please email clothesline@mag.rochester.edu or call 585.276.8949.
Artist FAQ
Criteria for Eligibility

The Memorial Art Gallery places a high value on fine art created by hand and requires that all participating Clothesline artists submit work that:

is the artist's original work, either one-of-a-kind or limited-edition, and is conceived and designed solely by the artist shows vision, imagination and originality.
is of professional quality, expertly executed without technical faults.

Not allowed: work made from commercial kits, patterns, stencils or molds; buy and sell items; personal care items; edible items; candles; plants; flowers (fresh, dried, silk); beaded jewelry made solely by restringing commercially produced or purchased beads. Clothesline prohibits the display or sale of work that is religious or political in nature.

Reproductions are limited to 30% of booth display.

In keeping with the Memorial Art Gallery's commitment to present a high standard show with quality work, all entrants are subject to Clothesline eligibility criteria. Jurors do not provide individual critiques; all decisions are final.
Materials for Juror Review

All first-time applicants, or those who did not participate in last year's Festival, must send examples of their work and booth layout to jury.clothesline@mag.rochester.edu for selection. If you have exhibited at the festival in the past, work must be consistent in quality, style, and medium as in past years. If there have been any changes, please contact us at clothesline@mag.rochester.edu.

Materials:

One (1) to three (3) JPEG images which show the quality and style of your current work
One (1) JPEG image of your current booth display, showing the overall presentation and variety of the work you plan to exhibit

Please name the image files in this format: lastname1, lastname2, lastname3, lastnamebooth.

Please include a brief description (10-25 words) of your work, materials, and technique.

If you are submitting work in two categories, please send one email with separate images and descriptions for each category. You may exhibit work only in categories that have been reviewed and accepted by the jurors.

If you don't have a photo of your booth, please submit a photo showing all of your work together. We would like to see the scope of your work, how much you have, and how it would potentially look when exhibited.
Application and Booth Fees

The application fee for each artist is non-refundable. The last day to withdraw without forfeiting the booth fee is July 1.

Application Fees

$35 for all applicants (with a waiver for winners of 3+ Clothesline Merit Awards)
Double booths require both artists to pay the application fee

Booth Fees

$330 for standard (10' x 10')
$385 for a corner booth
$660 for double booth (20' x 10')
$750 for a endcap booth
$770 for a double booth with the corner

NOTE: application fees are built into the prices for the single and shared booths when applying online.
Artist Requirements

Artists are required to provide their own tent within their booth spaces. To ensure the safety for everyone, all tents must be secured and weighted.

If you are a returning artist requesting the same space as last year, make sure to submit your application by April 30. If your application is received after this deadline, we cannot guarantee that you will get the same location.

Requests for accessible parking must be indicated on your application by including your NYS permit number. Your permit must be displayed at all times while on MAG grounds. No vehicles will be allowed off the grounds on Sunday until all pedestrians have cleared the premises. Please be mindful of this and plan accordingly.
Sharing Booths

Up to two artists may share a booth. When applying online, artists have the choice to choose a single booth (with one artist fee built into the price) or a shared booth (with two artist fees built into the price) for each kind of booth. If submitting a paper application, each artist must submit a separate application with the $35 application fee and the appropriate percentage of the booth fee.

Each artist must submit the requested materials for juror review. If one artist is not accepted into the show, the other artist is responsible for the entire booth fee. There is one parking space allotted per booth.
Booth Assignments

Booth assignments will not be made until the Clothesline team has received all fees from all artists. Booth numbers and other pertinent information will be updated on the website starting in August.

The last day to withdraw without forfeiting the booth fee is July 1.
Merit Awards

Three M&T Bank Clothesline Art Festival artists will receive awards recognizing extraordinary quality, craftsmanship, creativity and/or outstanding presentation. Each winner will receive a cash prize of $300. MAG will also recognize one first-time exhibitor based on the same criteria who will receive a cash prize of $100.

Judging will begin at 10 am on Saturday morning. All artists' booths will be viewed. Winners will be announced live on WXXI (91.5 FM) at 2:45 pm that day.
Sponsors
Presenting Sponsor

Supporting Sponsors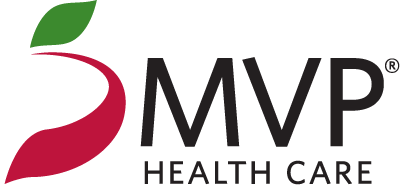 Media Sponsors