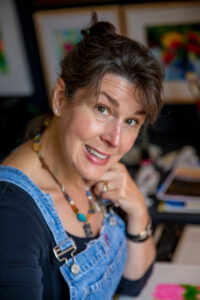 Joan is a painter who specializes in brightly colored, expressive florals and landscapes. She is excited to teach beginners and others how create their own authentic paintings.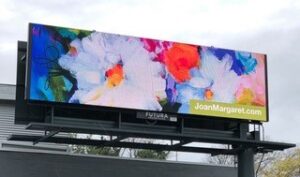 She is also a Trauma Informed Yoga Teacher/Trainer and has been studying yoga for over 29 years with well over 1,600 hours of training with yoga masters from around the world. Joan started teaching yoga to adults in 2000 and began teaching yoga in schools all over Upstate NY in 2004, including urban, suburban and rural school districts. She is currently an Adjunct Professor at St. John Fisher teaching in their Education Department, consults for many Upstate NY school districts on Mindfulness and teaches both privately and publicly around Rochester. Joan is the owner of Inspire Yoga, LLC which she created in 2010.
Along with her teaching and entrepreneurial adventures Joan is a Fine Artist (owner of Joan Margaret Art) and studied fine art in London, England while in college and studied in Italy with world renown artist Jerry Fresia in Fall, 2022. Her own website is https://joanmargaret.com/.